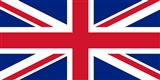 British Empire
The British Empire comprised the dominions, colonies, protectorates, mandates and other territories ruled or administered by the United Kingdom. It originated with the overseas colonies and trading posts established by England in the late 16th and early 17th centuries. At its height, it was the largest empire in history and, for over a century, was the foremost global power...
Timeline of Events
1752

9.14.1752

The British Empire adopts the

Gregorian calendar

, skipping eleven days (the previous day was September 2).

1755

7.25.1755

British

governor Charles Lawrence and the

Nova Scotia

Council order the

deportation

of the Acadians. Thousands of Acadians are sent to the British Colonies in America, France and England. Some later move to

Louisiana

, while others resettle in

New Brunswick

.

1756

6.20.1756

A

British

garrison is imprisoned in the Black Hole of Calcutta.

1806

10.8.1806

Napoleonic Wars

: Forces of the British Empire lay siege to the port of Boulogne in

France

by using Congreve rockets, invented by Sir William Congreve.

1807

3.25.1807

The Slave Trade Act becomes law, abolishing the slave trade in the British Empire.

1819

2.19.1819

British

explorer William Smith discovers the South Shetland Islands, and claims them in the name of

King George III

.

1834

8.1.1834

Slavery is abolished in the British Empire as the Slavery Abolition Act 1833 comes into force.

1838

8.1.1838

Non-labourer slaves in most of the British Empire are emancipated.

1840

8.1.1840

Labourer slaves in most of the British Empire are emancipated.

1863

10.31.1863

The Maori Wars resumes as

British

forces in

New Zealand

led by General Duncan Cameron begin their Invasion of the Waikato.

1885

3.30.1885

The Battle for Kushka triggers the Pandjeh Incident which nearly gives rise to war between the British Empire and

Russian Empire

.

1887

10.1.1887

Balochistan is conquered by the British Empire.

1907

1909

2.23.1909

The AEA Silver Dart makes the first powered flight in Canada and the British Empire.

1914

1922

1930

3.12.1930

Mahatma Gandhi

leads a 200-mile march, known as the ''Dandi March'', to the sea in defiance of

British

opposition, to protest the

British

monopoly on salt.

4.6.1930

Gandhi raises a lump of mud and salt and declares, "With this, I am shaking the foundations of the British Empire." beginning the Salt Satyagraha.

1941

1947

1959

12.3.1959

The current flag of Singapore is adopted, six months after

Singapore

became self-governing within the British Empire.