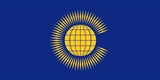 Commonwealth of Nations
The Commonwealth of Nations, normally referred to as the Commonwealth and formerly known as the British Commonwealth, is an intergovernmental organisation of fifty-four independent member states...
Timeline of Events
1912

1917

5.21.1917

The Commonwealth War Graves Commission is established through

Royal Charter

to mark, record and maintain the graves and places of commemoration of Commonwealth of Nations military forces.

1941

1942

5.8.1942

World War II: Gunners of the Ceylon Garrison Artillery on Horsburgh Island in the Cocos Islands rebel in the Cocos Islands Mutiny. Their

mutiny

is crushed and three of them are executed, the only

British Commonwealth

soldiers to be executed for

mutiny

during the Second World War.

1947

1948

1959

7.1.1959

Specific values for the international yard, avoirdupois pound and derived units (e.g. inch, mile and ounce) are adopted after agreement between the U.S.A., the

United Kingdom

and other

Commonwealth

countries.

1961

3.15.1961

1970

4.24.1970

The Gambia

becomes a

republic

within the Commonwealth of Nations, with Dawda Jawara as the first President.

1972

1.30.1972

Pakistan

withdraws from the Commonwealth of Nations.

1973

7.10.1973

The Bahamas gain full independence within the Commonwealth of Nations.

1989

1990

4.23.1990

Namibia

becomes the 160th member of the

United Nations

and the 50th member of the Commonwealth of Nations.

1992

2002

3.19.2002

Zimbabwe

is suspended from the

Commonwealth

on charges of human rights abuses and of electoral fraud, following a turbulent presidential election.