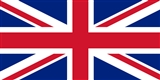 United Kingdom
The United Kingdom of Great Britain and Northern IrelandIn the United Kingdom and Dependencies, other languages have been officially recognised as legitimate autochthonous languages under the European Charter for Regional or Minority Languages...
Timeline of Events
1373

1715

5.3.1715

"Edmund Halley's" total solar eclipse (the last one visible in

London

, United Kingdom for almost 900 years).

1744

7.4.1744

The Treaty of Lancaster, in which the Iriquois ceded lands between the Allegheny Mountains and the

Ohio River

to the

British

colonies, is signed in Lancaster, Pennsylvania.

1745

1747

1759

1761

1770

1771

1776

1777

10.13.1777

After his defeat on October 7, 1777, British General John Burgoyne's Army at The Battles of Saratoga become surrounded by superior numbers, setting the stage for its surrendermdash which feat of arms inspires the

Kingdom of France

to enter the American Revolutionary War against the

British

.

1778

1779

1782

1783

8.18.1783

A huge fireball meteor is seen across the United Kingdom as it passes over the east coast.

1793

1795

9.16.1795

The first occupation by United Kingdom of

Cape Colony

,

South Africa

with the Battle of Hout Bay, after successive victories at the Battle of Muizenberg and Wynberg, after William V requested protection against revolutionary France's occupation of the Netherlands.

1797

1801

1803

5.18.1803

Napoleonic Wars

: The United Kingdom revokes the Treaty of Amiens and declares war on France.

1805

10.21.1805

Napoleonic Wars

: Battle of Trafalgar: A

British

fleet led by Vice Admiral Lord Nelson defeats a combined

French

and

Spanish

fleet off the coast of

Spain

under Admiral Villeneuve. It signals almost the end of French maritime power and leaves Britain's navy unchallenged until the twentieth century.

1806

1808

8.21.1808

Battle of Vimeiro:

British

and Portuguese forces led by General Arthur Wellesley defeat French force under Major-General Jean-Andoche Junot near the village of Vimeiro,

Portugal

, the first Anglo-Portuguese victory of the

Peninsular War

.

1809

12.22.1809

The Non-Intercourse Act, lifting the Embargo Act except for the United Kingdom and

France

, is passed by the U.S. Congress.

1812

4.4.1812

U.S. President

James Madison

enacted a ninety-day embargo on trade with the United Kingdom.

6.18.1812

War of 1812

: The U.S. Congress declares war on the United Kingdom.

1813

1.28.1813

''Pride and Prejudice'' is first published in the United Kingdom.

1814

9.13.1814

1815

1819

6.20.1819

The U.S. vessel ''SS Savannah'' arrives at

Liverpool

, United Kingdom. She is the first steam-propelled vessel to cross the Atlantic, although most of the journey is made under sail.

1822

7.8.1822

Chippewas turn over huge tract of land in

Ontario

to the United Kingdom.

1824

1.22.1824

Ashantis defeat

British

forces in the Gold Coast.