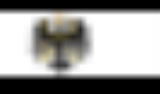 Prussia
Prussia was a German kingdom and historic state originating out of the Duchy of Prussia and the Margraviate of Brandenburg. For centuries, the House of Hohenzollern ruled Prussia, successfully expanding its size by way of an unusually well-organized and effective army. Prussia shaped the history of Germany, with its capital in Berlin after 1451...
Timeline of Events
1456

10.17.1456

The University of Greifswald is established, making it the second oldest university in northern Europe (also for a period the oldest in

Sweden

, and Prussia)

1701

1.18.1701

Frederick I becomes King of Prussia.

1740

1741

1757

6.18.1757

Battle of Kolín between Prussian forces under Frederick the Great and an

Austria

n army under the command of Field Marshal Count Leopold Joseph von Daun in the

Seven Years' War

.

1758

1762

5.5.1762

Russia

and Prussia sign the Treaty of St. Petersburg.

5.22.1762

Sweden

and Prussia sign the Treaty of Hamburg.

1793

1794

1795

1806

10.9.1806

Prussia declares war on

France

.

10.14.1806

Battle of Jena-Auerstädt

France

defeats Prussia

1813

1814

1815

1850

11.29.1850

The treaty, Punctation of Olmütz, signed in Olomouc means diplomatic capitulation of Prussia to

Austrian Empire

, which took over the leadership of German Confederation.

1864

1866

7.3.1866

Austro-Prussian War

is decided at the Battle of Königgratz, resulting in Prussia taking over as the prominent German nation from

Austria

.

1870

1871

1906

10.16.1906

The Captain of Köpenick fools the city hall of Köpenick and several soldiers by impersonating a Prussian officer.

1947

2.25.1947

State of Prussia ceases to exist.