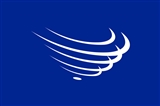 South America
South America is a continent situated in the Western Hemisphere, mostly in the Southern Hemisphere, with a relatively small portion in the Northern Hemisphere. The continent is also considered a subcontinent of the Americas. It is bordered on the west by the Pacific Ocean and on the north and east by the Atlantic Ocean; North America and the Caribbean Sea lie to the northwest...
Timeline of Events
1520

1810

9.8.1810

The ''Tonquin'' sets sail from

New York Harbor

with 33 employees of

John Jacob Astor

's newly created Pacific Fur Company on board. After a six-month journey around the tip of South America, the ship arrives at the mouth of the

Columbia River

and Astor's men establish the fur-trading town of Astoria, Oregon.

1813

1820

11.20.1820

An 80-ton

sperm whale

attacks the ''Essex'' (a whaling ship from Nantucket, Massachusetts) 2,000 miles from the western coast of South America (Herman Melville's 1851 novel ''Moby-Dick'' is in part inspired by this story).

1851

5.21.1851

Slavery is abolished in

Colombia

, South America.

1947

8.7.1947

Thor Heyerdahl

's balsa wood raft the Kon-Tiki, smashes into the reef at Raroia in the Tuamotu Islands after a 101-day, Convert 7000 journey across the

Pacific Ocean

in an attempt to prove that pre-historic peoples could have traveled from South America.

2002

7.20.2002

South America: A fire in a discotheque in Lima, Peru kills over twenty-five.