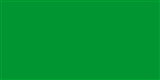 Libya
Libya is an African country in the Maghreb region of North Africa bordered by the Mediterranean Sea to the north, Egypt to the east, Sudan to the southeast, Chad and Niger to the south, and Algeria and Tunisia to the west....
Timeline of Events
1801

8.1.1801

1911

1912

1922

9.13.1922

The temperature (in the shade) at Al 'Aziziyah, Libya reaches a world record Convert 57.8.

1940

1943

1.23.1943

World War II

: Troops of Montgomery's 8th Army capture

Tripoli

in Libya from the German-Italian Panzer Army.

1951

12.24.1951

Libya becomes independent from

Italy

. Idris I is proclaimed King of Libya.

1955

1963

4.26.1963

In Libya, amendments to the constitution transform Libya (United Kingdom of Libya) into one national unity (Kingdom of Libya) and allows for female participation in elections.

1969

9.1.1969

A

revolution

in Libya brings Muammar al-Gaddafi to power, which is later transferred to the People's Committees.

1970

1.15.1970

Muammar al-Qaddafi is proclaimed premier of Libya.

1975

8.4.1975

The

Japanese Red Army

takes more than 50 hostages at the AIA Building housing several embassies in

Kuala Lumpur

,

Malaysia

. The hostages include the

U.S. consul

and the

Swedish

chargé d'affaires. The gunmen win the release of five imprisoned comrades and fly with them to Libya.

1977

1979

12.16.1979

Libya joins four other

OPEC

nations in raising crude oil prices, having an immediate dramatic effect on the

United States

.

1981

8.19.1981

Gulf of Sidra Incident: United States fighters intercept and shoot down two Libyan Sukhoi Su-22 fighter jets over the Gulf of Sidra.

1984

1986

4.14.1986

In retaliation for the April 5 bombing in

West Berlin

that killed two U.S. servicemen, U.S. president Ronald Reagan orders major bombing raids against Libya, killing 60 people.

4.15.1986

The

United States

launches Operation El Dorado Canyon, its bombing raids against

Libyan targets

in response to a bombing in West Germany that killed two U.S. servicemen.

1991

11.14.1991

American and

British

authorities announce indictments against two Libyan intelligence officials in connection with the downing of the

Pan Am Flight 103

.

1998

1999

4.5.1999

Two Libyans suspected of bringing down

Pan Am flight 103

in

1988

are handed over for eventual trial in the Netherlands.

2001

1.31.2001

In the

Netherlands

a

Scottish

court convicts Libyan Abdelbaset Ali Mohmed Al Megrahi and acquits another Libyan citizen for their part in the bombing of

Pan Am Flight 103

which blew up over Lockerbie, Scotland in 1988.

2002

6.6.2002

Eastern Mediterranean Event. A near-Earth asteroid estimated at 10 metres diameter explodes over the

Mediterranean Sea

between

Greece

and Libya. The resulting explosion is estimated to have a force of 26 kilotons, slightly more powerful than the Nagasaki atomic bomb.

2003

2004

2.26.2004

The

United States

lifts a ban on travel to Libya, ending travel restrictions to the nation that had lasted for 23 years.

4.24.2004

The United States lifts economic sanctions imposed on Libya 18 years previously, as a reward for its cooperation in eliminating weapons of mass destruction.