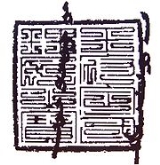 Yuan Dynasty
The Yuan Dynasty , or Great Yuan Empire was a ruling dynasty founded by the Mongol leader Kublai Khan, who ruled most of present-day China, all of modern Mongolia and its surrounding areas, lasting officially from 1271 to 1368. It is considered both as a division of the Mongol Empire and as an imperial dynasty of China...
Timeline of Events
1271

12.18.1271

Kublai Khan

renames his empire "Yuan" (元 yuán), officially marking the start of the Yuan Dynasty of

Mongolia

and China.

1285

6.14.1285

Forces led by Prince Tran Quang Khai of Vietnam's Tran Dynasty destroys most of the invading

Mongol

naval fleet in a battle at Chuong Duong.

1294

1307

1332

1363

8.30.1363

Beginning date of the Battle of Lake Poyang; the forces of two Chinese rebel leaders — Chen Youliang and Zhu Yuanzhang — are pitted against each other in what is one of the largest naval battles in history, during the last decade of the ailing, Mongol-led Yuan Dynasty.