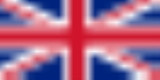 Upper Canada
The Province of Upper Canada was a political division in British Canada established in 1791 by the British Empire to govern the central third of the lands in British North America and to accommodate Loyalist refugees from the United States of America after the American Revolution...
Timeline of Events
1791

1793

7.9.1793

The Act Against Slavery is passed in Upper Canada and the importation of slaves into

Lower Canada

is prohibited.

1796

2.1.1796

The capital of Upper Canada is moved from Newark to

York

.

1813

1834

3.6.1834

York, Upper Canada is incorporated as

Toronto

.

1837

11.22.1837

Canadian journalist and politician William Lyon Mackenzie called for a

rebellion

against

Great Britain

in his essay "To the People of Upper Canada", published in his newspaper ''The Constitution''.