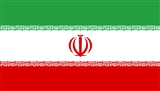 Iran
Iran , officially the Islamic Republic of Iran , is a country in Southern and Western Asia. The name "Iran" has been in use natively since the Sassanian era and came into use internationally in 1935, before which the country was known to the Western world as Persia...
Timeline of Events
539BC

1256

12.15.1256

Hulagu Khan captures and destroys the

Hashshashin

stronghold at Alamut in present-day Iran as part of the Mongol offensive on Islamic southwest Asia.

1722

3.8.1722

The Safavid Empire of Iran is defeated by an army from Afghanistan at The Battle of Gulnabad, pushing Iran into anarchy.

1856

12.9.1856

The Iranian city of Bushehr surrenders to occupying

British

forces.

1908

5.26.1908

At Masjed Soleyman (مسجد سليمان) in southwest

Persia

, the first major commercial oil strike in the

Middle East

is made. The rights to the resource are quickly acquired by the United Kingdom.

1924

7.20.1924

Teheran,

Persia

comes under

martial law

after the American

vice-consul

, Robert Imbrie, is killed by a religious mob enraged by rumors he had poisoned a fountain and killed several people.

1928

1.1.1928

Boris Bazhanov defects through Iran. He is the only assistant of

Joseph Stalin

's secretariat to have defected from the Eastern Bloc.

1935

3.21.1935

Shah

Reza Pahlavi formally asks the international community to call Persia by its native name, Iran, which means 'Land of the Aryans.'

1946

1.22.1946

Iran: Qazi Muhammad declares the independent people's Republic of Mahabad at Chuwarchira Square in the Kurdish city of Mahabad. He is the new president; Hadschi Baba Scheich is the

prime minister

.

1953

1960

4.24.1960

A severe earthquake shakes Lar in Fars province, Iran and kills more than 200 people.

1963

1967

6.2.1967

Protests in

West Berlin

against the arrival of the

Shah

of Iran turn into riots, during which Benno Ohnesorg is killed by a police officer. His death results in the founding of the

terrorist

group Movement 2 June.

1971

10.15.1971

The start of the 2500-year celebration of Iran, celebrating the birth of Persia.

1975

3.6.1975

Algiers Accord: Iran and

Iraq

announce a settlement of their border dispute.

1978

9.16.1978

An earthquake measuring 7.5 to 7.9 on the

Richter scale

hits the city of Tabas, Iran killing about 25,000 people.

1979

1.16.1979

The Shah of Iran flees Iran with his family and relocates to

Egypt

.

2.1.1979

The Ayatollah Khomeini is welcomed back to

Tehran

, Iran after nearly 15 years of exile.

4.1.1979

Iran becomes an

Islamic Republic

by a 98% vote, officially overthrowing the Shah.

11.4.1979

Iran hostage crisis

begins: a group of Iranians, mostly students, invades the

US

embassy in

Tehran

and takes 90 hostages (53 of whom are American).

1980

1.27.1980

Through cooperation between the

U.S.

and Canadian governments, six American diplomats secretly escape

hostilities

in Iran in the culmination of the Canadian caper.

7.7.1980

Institution of sharia in Iran.

9.22.1980

1981

1.19.1981

Iran Hostage Crisis

: United States and Iranian officials sign an agreement to release 52 American hostages after 14 months of captivity.

1.20.1981

Twenty minutes after Ronald Reagan is inaugurated, at age 69 the oldest man ever to be inaugurated as U.S. President, Iran releases 52

American hostages

. It is the first Presidential inauguration to be held at the west front of the Capitol.

6.11.1981

A Richter Scale 6.9 magnitude earthquake at Golbaf, Iran, kills at least 2,000.

1982

7.4.1982

Iranian diplomats kidnapping (1982): four Iranian diplomats are kidnapped by Lebanese militia in

Lebanon

.

1983

6.18.1983

Mona Mahmudnizhad together with nine other

Bahá'í

women, is sentenced to death and hanged in Shiraz, Iran because of her Bahá'í Faith.

1985

1986

11.3.1986

Iran-Contra Affair

: The

Lebanese

magazine ''Ash-Shiraa'' reports that the

United States

has been secretly selling weapons to Iran in order to secure the release of seven American hostages held by pro-Iranian groups in Lebanon.

11.21.1986

Iran-Contra Affair

: National Security Council member

Oliver North

and his secretary start to shred documents implicating them in the sale of weapons to Iran and channeling the proceeds to help fund the Contra rebels in

Nicaragua

.